Keep score for your 500 card games on your iPhone & iPad.
Available on the iOS App Store.
NEW - Tournament mode, French Canadian (Quebec) mode - and many other settings.
Score all hands from 6 spades to open misére and remember who won (all your previous games).
Also a good bid list reference - shows the suit order and points awarded for each type of bid.
iPhone app but now runs on iPad too.
It looks something like this ->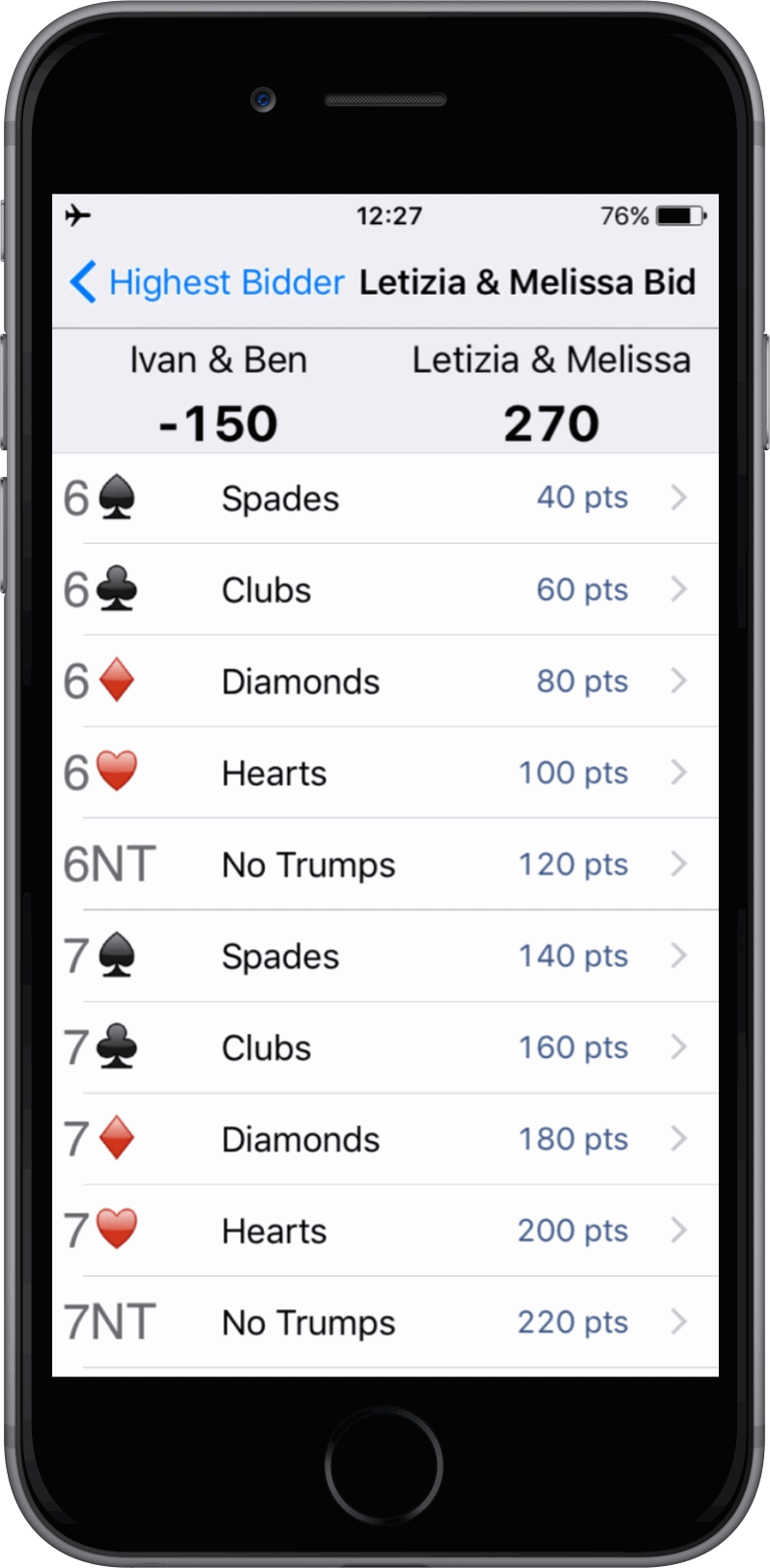 Send me a tweet with your suggestions or issues; praise also welcome ;)