Single player 500 card game for your iPhone.
Available on the iOS App Store.
Excellent partner and opponent artificial intelligence, good bids and plays cards sensibly. Less frustration than other 500 games.
What this game doesn't have:
No multi-player.
No introduction, no tutorial for beginners.
No scoring variations.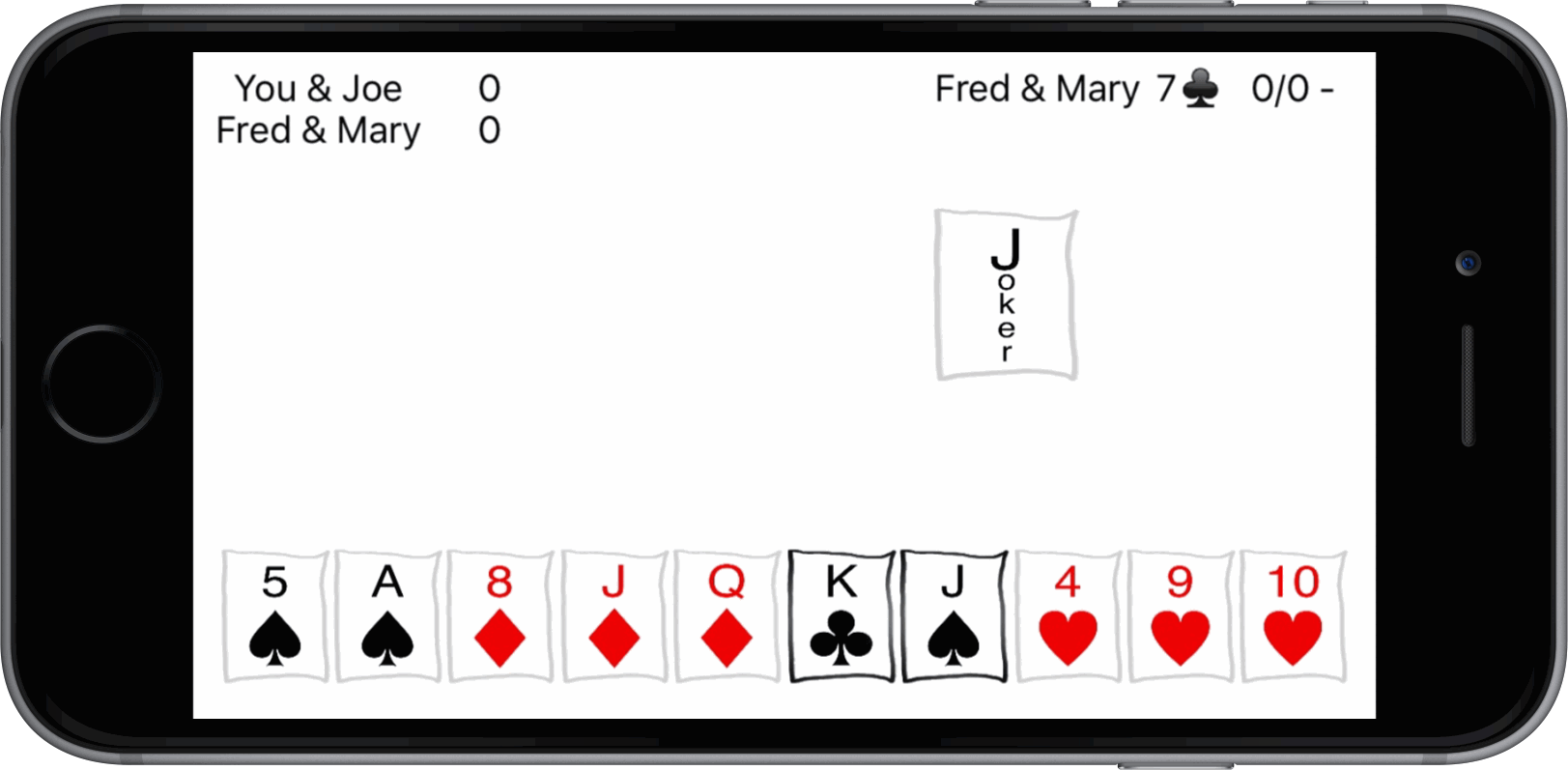 Tweet me your suggestions or issues.